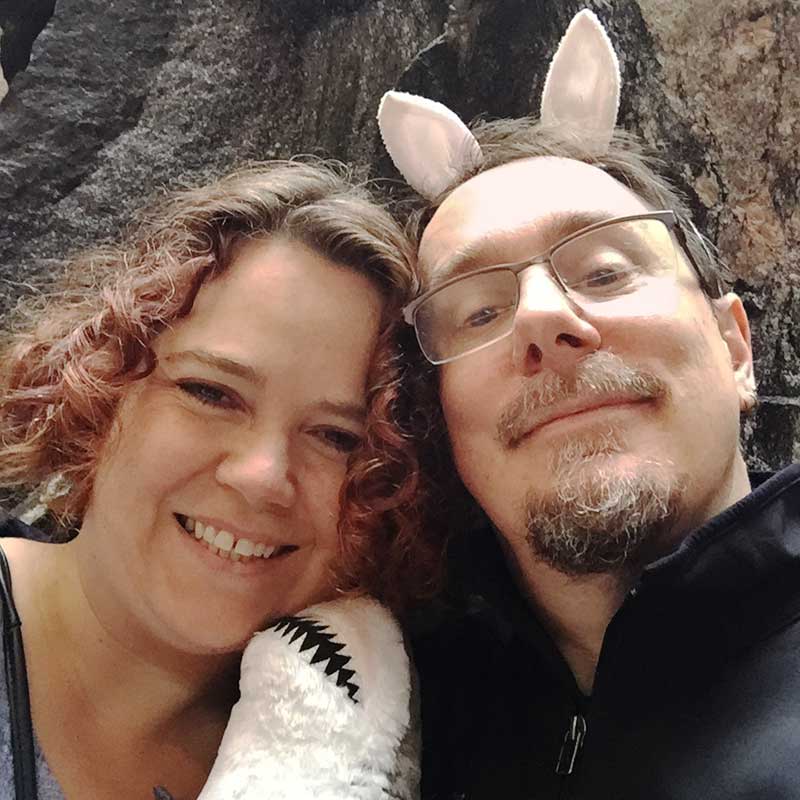 About the Authors
Franklin Veaux has a lot on his mind. With Eve, Franklin is the co-founder of Thorntree Press, an independent publisher specializing in nonfiction books on love and relationships, and Tacit Pleasures, a sex toy R&D company. He lives in Portland, Oregon, and writes about everything from relationship ethics to transhumanism to computer security. He's been a Quora Top Writer every year since 2015.
Eve Rickert is very busy. A professional writer and editor for over ten years, she owns Talk Science To Me, a science communications firm based in Vancouver, Canada. With Franklin, she is the co-founder of Thorntree Press and Tacit Pleasures.
Previous Works
"Consent Culture Begins at Home," in Ask: Building Consent Culture, an anthology edited by Kitty Stryker. Thorntree Press, 2017.
The Game Changer: A Memoir of Disruptive Love, by Franklin Veaux. Thorntree Press, 2015.
More Than Two: A Practical Guide to Ethical Polyamory, by Franklin Veaux and Eve Rickert. Thorntree Press, 2014.
Nineteen Weeks, a novel by Franklin Veaux writing as William Vitelli. Tacit Assumptions, 2015.